Oh, boy! The Mickey Mouse Degree
The UK government defines the creative industries as "those industries which have their origin in individual creativity, skill, and talent and which have a potential for wealth and job creation through the generation and exploitation of intellectual property".
Going back a good few years, the term 'Mickey Mouse degree' was used to describe a university course deemed as dubious in value, most prominently, degrees focused on creative industries.
Some courses included within the walls of this term included, but were not limited to:
Advertising

Marketing

Architecture

Crafts

Design

Media

Culture

Publishing
Thankfully this viewpoint has become less prevalent in today's society due to the abundant growth of the creative industries in recent years.
So here's why creative industries DO NOT come as a result of a 'mickey mouse degree'.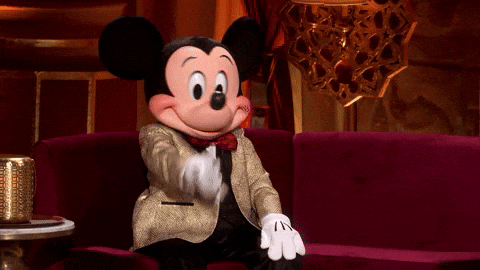 1. According to the Creative Industries Federation, as of 2021, almost 1 in 8 UK businesses are creative. Prior to the pandemic, the creative industries contributed £115.9 gross value to the UK economy and grew at more than 4x the rate of the UK economy as a whole.
2. According to the Office of National Statistics 2013 report, people with a creative degree have the second-highest employment rate in the UK.
3. In the last ten years, jobs in the UK's creative industries have tripled the UK average, and a third of the creative workforce is self-employed. This industry employs over 2 million UK citizens, and a projected 1 million further jobs will be available by 2030.
This exponential growth provides opportunities for creatives worldwide, the job market, the economy, and the future leaders to grow simultaneously. The core competencies required for a role in creative industries are incredibly useful for all industries. Skills such as creative thinking, communication, and adaptability are signs of a passionate, emotionally intelligent candidate, able to change and evolve within a role with ease. Further skills such as working towards a deadline, being proactive and passionate demonstrate a future thinker and natural thought leader.
Our creativity, our imagination, our minds should be embraced. Psychologist and Art Therapist, Cathy Malchiodi, studied creativity in relation to the mind and confirmed that being creative can increase positive emotions, lessen depressive symptoms, stress, anxiety, and even improve immune system functioning.
Mickey Mouse degree, or essential and necessary employment field? That's for you to decide.
Want to write with us? Get in touch at info@mindlessacademy.com